Mar
29
Wed
Free Members-Only Crisis Communications Discussion Group

@ BJ's Restaurant & Brewhouse
Mar 29 @ 4:00 pm – 5:00 pm
The world is an unpredictable place. As communicators, we can't just hope for the best. We have to plan for the worst. Whether it's a security breach, a wildfire or a workplace accident, employees are looking to us to get them the right information at the right time.
To find out more about how you can get your crisis communications planning on point, join IABC/San Diego's Internal Communications Special Interest Group and special guest Stephanie Saathoff from The Clay Company for a free informal discussion. Bring your questions or challenges, or come ready to share your best practices as you network over happy hour with fellow internal communications professionals from across San Diego.
Event details:
When: Wednesday, March 29 | 4-5 p.m. (feel free to stay longer to continue the conversation)
Where: BJ's Restaurant & Brewhouse, Hazard Center, 1370 Frazee Rd, San Diego, CA 92108 – Back patio, weather permitting
This event is free to IABC members (drinks and refreshments are at attendees' own expense).
Register today!
About our guest: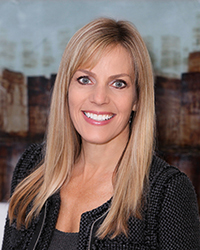 Stephanie Saathoff leads the team in developing long-term strategy, major wins and short-term results for clients with government, community, and media relations needs. She has successfully tackled complex projects in the City of San Diego and San Diego County for 17 years, representing a wide variety of private and public sector clients.
Apr
20
Thu
Third Annual San Diego Diversity Mixer With San Diego Chapters of Public Relations Society of America and American Marketing Association

@ Gordon Biersch
Apr 20 @ 5:30 am – 7:30 am
MEDIA, BUSINESS, AND COMMUNICATIONS ORGANIZATIONS GATHER
FOR 3ND ANNUAL SAN DIEGO DIVERSITY MIXER
The San Diego/Imperial Counties Chapter of the Public Relations Society of America, American Marketing Association San Diego and the International Association of Business Communicators present the Third Annual San Diego Diversity Mixer, "Breaking through the Barriers."
This dynamic event brings diverse journalists, business leaders, and communications professionals from around San Diego together to celebrate the differences that make this place we call home "America's Finest City." Come meet new people, enjoy yummy appetizers and celebrate diversity.
For year three, we will have media representatives stationed throughout the event to answer questions and meet with attendees. The names of the representatives will be announced soon.
Mix it up, enjoy yummy appetizers, and celebrate diversity!
Reduced rates available with registration by April 13. Pricing includes appetizers and one drink ticket for attendees that are age 21 and up.
If you are not able to register online via credit card, send a registration RSVP via email to info@prsasdic.org by April 13 to receive reduced rates. Payment can be made at or prior to the event by check, credit card (VISA, MasterCard and American Express) or by cash. Checks can also be mailed to PRSA SD/IC, P.O. Box 28512, San Diego, CA 92198-0512.
Since it is necessary to guarantee with our vendor ahead of time, once you RSVP we're counting on your participation. Members and guests who RSVP are asked to pay even if you are not able to attend. The cancellation deadline is April 18. No refunds granted after April 18. No-shows will be billed.
For questions please contact Ann Marie Price, Diversity Chair, via email: annmarie@scatenadaniels.com
For sponsorship opportunities please contact Danielle Hashem via email: danielle.hashem@sdama.org