Conversation for Action – November Luncheon – Nov. 19
28 Oct 2014, by Event Archive
in
Conversation for Action
In an organization, the conversation is the fundamental tool we use to get things done. Conversations create the future, but only the right conversations create the right future. Ineffective conversations must be engaged multiple times for clarification and correction and still may not produce the intended future. Because we use conversations every day, we rarely think of the skills required to be effective with them. Using the conversation-for-action tool, you minimize unspoken assumptions, establish the right level of trust, and get a reliable commitment to an agreed upon outcome. Join us November 19, 2014 from 11:30 a.m. to 1 p.m. at the UCSD Extension.
Sponsored by San Diego County Credit Union.

About our speaker: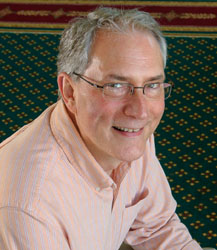 Mark Kretschmar, ABC is president-elect of the Minnesota Chapter of IABC and a Bronze and Silver Quill award winner. As communication manager for Lion Precision, a sensor manufacturer, he is responsible for internal communication strategies and training as well as marketing efforts. He is also an adjunct professor of Communication Studies at two local colleges and consults with organizations on presentations and working together better. He holds Bachelor's and Master's degrees in Communication Studies, is a trained mediator and a certified trainer/user of the Conflict Dynamics Profile and the I-Skills Zone communication system for organizations.
Join us for an intruiging conversation from an award-winning speaker! Lunch will be provided. Note that we're not able to provide refunds for any no-shows.
Ticket Information:
Member: $35
Non-member: $50
Student Member: $20