Crisis Communications/Public Affairs with the TSA & San Diego Int'l Airport – March 16, 2016
19 Feb 2016, by Event Archive
in
Learn about high-pressure, high-stakes communication at the nation's busiest single-runway commercial airport
Last year, the San Diego International Airport surpassed the 20-million passenger mark for the first time in its 88-year history. Passengers feel safer knowing that the Transportation Security Administration (TSA) is using the latest technology to stay ahead of evolving threats. But resulting delays and new procedures are still quick to spark angry Tweets and other complaints from travelers…not to mention costly interruptions to airlines.
As a communicator, how would you navigate the demand for instant information while balancing the needs of travelers, airlines, and TSA's regulatory requirements? And when you're constantly under the microscope, how do you effectively and efficiently communicate to those who need to know?
Join us for breakfast at the San Diego International Airport on March 16. You'll hear from TSA Spokesperson Nico Melendez and Rebecca Bloomfield, senior public relations specialist at the San Diego County Regional Airport Authority, on how their two agencies work together to communicate to the public…and how they meet the challenge of a real-world crisis. Then take an exclusive, behind-the-scenes tour of the San Diego International Airport to learn more about the inner workings of nation's busiest single-runway commercial airport. 
Ticket Information
Member Price: $25.00
Non-Member Price: $35.00
Spots for the tour are limited. Register today!
Parking and other directions:
Park in Lot 7, directly across from the entrance of the Airport Authority's Administrative Offices (formerly the Commuter Terminal). Follow the signs to our meeting room on the ground floor of this building. Please bring your parking ticket with you for validation. Text Robynn at 619-517-1698 if you can't find the room or are delayed.
About the Speaker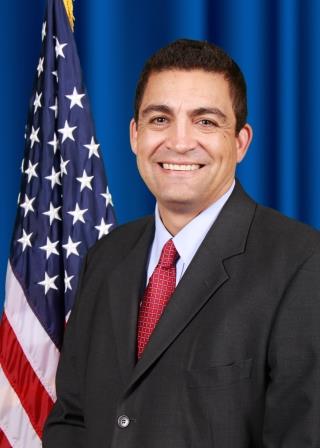 Nico Melendez has served as the regional spokesman for the Transportation Security Administration since 2003, after serving as the national spokesman in 2002 during the national buildup of the newly created agency. In his role, Melendez is responsible for delivering the agency message to the public, through media resources, in six states that cover more than 80 airports and is required to coordinate local messaging with more than 200 partners including cities, airports, airlines, local and national law enforcement agencies and TSA leadership.
Have questions about Crisis Communications/Public Affairs with the TSA & San Diego Int'l Airport?
Contact IABC/San Diego
.