Free Members-Only Crisis Communications Discussion Group
15 Mar 2017, by Event Archive
in
The world is an unpredictable place. As communicators, we can't just hope for the best. We have to plan for the worst. Whether it's a security breach, a wildfire or a workplace accident, employees are looking to us to get them the right information at the right time.
To find out more about how you can get your crisis communications planning on point, join IABC/San Diego's Internal Communications Special Interest Group and special guest Stephanie Saathoff from The Clay Company for a free informal discussion. Bring your questions or challenges, or come ready to share your best practices as you network over happy hour with fellow internal communications professionals from across San Diego.
Event details:
When: Wednesday, March 29 | 4-5 p.m. (feel free to stay longer to continue the conversation)
Where: BJ's Restaurant & Brewhouse, Hazard Center, 1370 Frazee Rd, San Diego, CA 92108 – Back patio, weather permitting
This event is free to IABC members (drinks and refreshments are at attendees' own expense).
About our guest: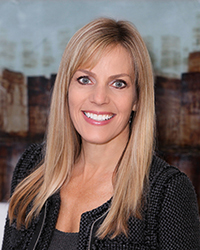 Stephanie Saathoff leads the team in developing long-term strategy, major wins and short-term results for clients with government, community, and media relations needs. She has successfully tackled complex projects in the City of San Diego and San Diego County for 17 years, representing a wide variety of private and public sector clients.