IABC/San Diego Lunch: So you want to be a thought leader? – January 20, 2016
08 Dec 2015, by Event Archive
in
Are you looking to gain recognition for your organization? Attract new clients for your business? Brand yourself as an industry expert to increase career opportunities? Whether you do B2B or B2C communications,
thought leadership is a highly effective strategy to rise above the ranks.
But like most buzzwords, thought leadership is often a misused and misunderstood term. What is it really?
Join IABC San Diego on Wednesday, January 20, 2016 from 11:30 am to 1 pm and learn how to tap the power of thought leadership.
Having worked with senior executives at such industry leaders as Apple, Cisco, HP, Illumina, OfficeMax and Qualcomm, executive communications expert Deborah Linggi will share her perspectives about thought leadership and offer specific ideas you can immediately incorporate into your existing efforts.
Key learnings:
• The origins of the term
• What makes a thought leader and why – and the risks of becoming a thought leader
• Ways to build credibility and gain thought leader status
Featured Speaker: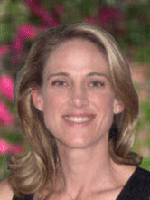 Deborah Linggi is principal of Linggi Communications. Focused solely on executive communications, she offers customized and results-oriented workshops and individualized consulting designed for senior leaders to better inform, influence and inspire their key target audiences. She has developed and implemented highly complex communication strategies, including mergers and acquisitions, business shifts, introduction of new corporate initiatives, crisis communications and workforce reorganizations.
As a recognized expert in executive communications, Linggi authored "Key Steps to Effective Executive Communications" for The Public Relations Strategist. She has spoken on the topic of senior leader communications and building thought leadership at a number of universities throughout California, as well as Fortune 500 companies and professional organizations.
Lunch will be provided.
Venue sponsor: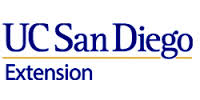 Ticket Information:
Member: $20.00
Non-Member: $30.00
For driving directions, please click here.
Above image courtesy of Black-HardArtstudio at FreeDigitalPhotos.net