IABC/San Diego Oktoberfest Brewhaha
19 Sep 2017, by Event Archive
in
IABC/San Diego Oktoberfest Brewhaha
Get in the Oktoberfest spirit at our upcoming Brewhaha event. Enjoy a flight of award-winning beers and a light bite, while learning from Stone Brewing Company PR Manager Lizzie Younkin. Lizzie will tell us about Stone's unique approach to marketing, which dates back to the release of Arrogant Bastard Ale in 1997. The ale gained its popularity on the righteous conviction that most wouldn't like it. An important element of Stone's success today can be attributed to marketing including:
Public and steadfast commitment to ethos through a dynamic and public-facing spokesperson
Deeply committed tribe of fans and a serious dedication to their contributions via social media
Third-party validation (PR, partnerships and social) vs advertising dollars
Engaging fan experiences
Don't miss out on this opportunity to learn more from Lizzie!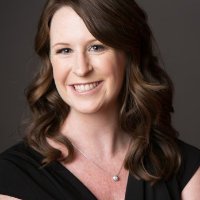 About our speaker:
Lizzie Younkin is the Public Relations Manager for Stone Brewing, the 9th largest craft brewer in the United States. In her role she oversees all of Stone's public relations and internal communications efforts. She managed public relations efforts as Stone became the first independent craft brewer to build, own and operate its own brewery in Europe (Berlin, Germany) while simultaneously opening its production brewery in Richmond, VA in 2016. The company nationally releases approximately 30 beers each year.
Prior to joining Team Stone, Lizzie was the chief operations officer of BAM Communications, an agency specializing in enterprise and consumer technology where she was responsible for the overall operational success of the agency, client relations and strategic planning and oversight of media relations accounts. Lizzie was a Reputation Supervisor for i.d.e.a., an integrated creative agency, at the time specializing in products and destinations. Lizzie graduated from the University of the Pacific with a degree in Communications, an emphasis in Public Relations and a minor in Psychology. She's a full-time working mom to two young daughters and has zero free time. If she did, she'd spend it in the great outdoors hiking, camping or just diving into a good read.
DATE AND TIME
Mon, October 16, 2017
5:30 PM – 7:30 PM PDT
LOCATION
Stone Brewing Co
1202 Kettner Blvd #101
San Diego, CA 92101