LEARN FROM IABC/SAN DIEGO'S COMMUNICATOR OF THE YEAR – April 23
27 Mar 2014, by Event Archive
in
Join us April 23 from 6 to 8 p.m. to celebrate and learn from IABC/San Diego's 2014 Communicator of the Year (COTY) Cason Lane, ABC.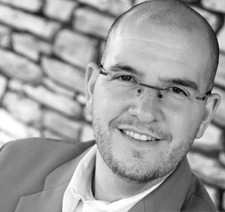 The COTY recognizes a greater San Diego area-based leader who demonstrates strategic excellence in communication and serves as an outstanding example to others through their quality of work and contributions to the communications profession.
Cason stood out for his award-winning work and ongoing contributions to the profession. He is a strategist, writer and consultant with nearly 20 years of experience in internal and external business communications. Before starting Cason Lane Strategic Communications in 2007, he spent eight years managing corporate communications at Jack in the Box.
At our April 23 event, Cason will be sharing best practices and insights from throughout his career. Don't miss this chance to network with and learn from one of the leading communicators in our county.
In addition to award-winning communication advice, you'll also get award-winning food from our sponsor Hash House a go go!
Thank you to our event sponsor:
| | |
| --- | --- |
| | Hash House a go go San Diego is an award winning breakfast, brunch, lunch and dinner restaurant that has been serving up Twisted Farm Food for more than 10 years. Learn more at www.hashhouseagogo.com/ |